Srishti Campus, the best project training centre in Trivandrum,  provide project based training on the required technology to students and then guide this trained manpower to get their required project developed or customized by them self. Through our training methodology on academic Projects, they are also sure to get their expertise in the research and development of a particular project or domain, thereby increasing their own self-knowledge. The academic projects are generally the first step towards getting acquainted to the real time processes of the actual engineering industry. Being thorough with learning and training is a must, when you work on such academic level projects.
Srishti Campus offers assistance in
B.Tech mini/main projects for Computer Science & Electronics students.
M.Tech mini/main projects for Computer Science.
MCA mini/main projects.
BCA main projects.
MSc mini/main projects.
BSc main projects.
To know about what our students say about our project assistance please click here.
Android Projects
iOS Projects
Hybrid App Projects
PHP Projects
.Net Projects
IEEE Projects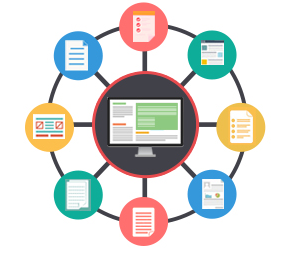 "A Smart Bus Tracking System Based On Location-Aware Services And QR Codes"
When it comes to taking the public transportation, time and patience are of essence. In other words, many people using ...
"Design & Development Of Car Parking And Automation Billing Systems"
In that the input like vehicle number should be give by the customer when they press enter the details will be stored i...
"IShoppe: Easy Shopping With IBeacons (Bluetooth Low Energy)"
This projects aims at using one of the location based services of iBeacon. iBeacons can be included in shops for advert...
"Speak Up Android App"
We speak to communicate with the world. Speaking ability is the natural gift for human beings to express him/her to the...
"Android Controlled Robot"
This is a robot that can be controlled using an app running on an Android phone. The software for the robot is written ...
"Android Text Encryption Using Various Algorithms"
Users communicate over all social media, but messages are not secured when it passes through network. Intruder can acce...
"ID2S Password-Authenticated Key Exchange Protocols"
Password authenticated key exchange (PAKE) is where two or more parties, based only on their knowledge of a password, e...
"Multimedia Graphical Password"
Application of Graphical Password as Authentication Mechanism