Srishti Campus offers training in various fields like web development in PHP and .net, Mobile app development in Android & iOS, Hybrid App Development, Web Frameworks. Being the best software training institute in Trivandrum, the campus offers training in diverse fields like web application development, mobile application development and Enterprise application development with technologies like PHP, Dot Net, Android, iOS, Kotlin, Java, Flutter, React JS, Node JS, MEAN Stack, MERN Stack, Python, Data Science, Machine Learning, Artificial Intelligence
We train the candidates in latest technologies:
iOS is trained with Swift 3.0 and XCODE 8.2
Web frameworks: Laravel, WordPress, Magento, Codeigniter
Hybrid App Development: Angular JS, ionic framework, Coredova, Phone Gap
Android in Android Studio
Database in MySQL with MySQLi techniques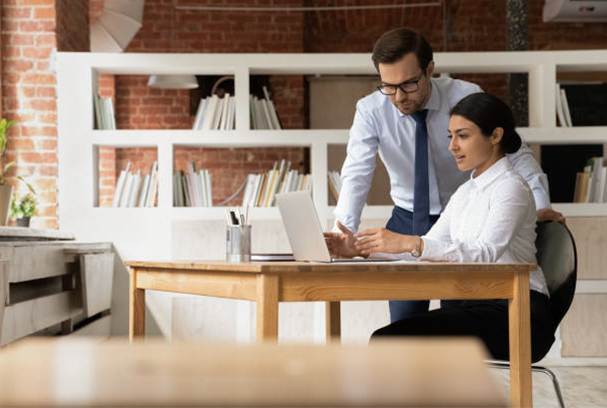 Every student who walks through the door of our campus will be taken to the path of an exponential career. With clear cut curriculum and industry masters as mentors, our course is a well-designed package for young aspirants looking to carve a career in the modern IT and Mobile Development Industry. The training program is aimed at creating professionals who will be the industry demand. The Classes are not only for imparting theoretical application but also to empower students to manage their projects efficiently according to the SDLC lifecycle At the end of his course the student would have not just learn the best practices of the industry but also will have a sound knowledge of all the latest technological advancements and market trends in the Smart Phone and the IT Industry.
We offer Job Oriented training, Internships, Academic Project assistance with all documentation support, Live project experiences etc to help various audience who join Srishti to polish their career. We focus on 100% placement to the candidates join with Srishti Campus. Currently we have served the industry with the best quality trained professionals to more than 70 companies in and around Kerala. Now we have extended our placements to Bangalore where our students successfully work on higher packages. We place our candidates in MNC's like Flytxt, Allianz, Accenture, Infosys, CTS etc. Visit our placements to know more.